Green Park Development & Construction Ltd. is an international real estate company engaged in projects in Israel and abroad. Since 2013, the company has been leading a variety of residential and investment projects in attractive locations in Israel and abroad, while maintaining the highest standards of excellence across all aspects.
Green Park employs a team of experts, who plan, operate and review the project from all legal, financial and logistic perspectives for the customers' peace of mind and full confidence in their investment, while maximizing their economic potential.
Green Park Presents: A Winning Model in the Real Estate Market
Identifying opportunities
Scouting for lands
360 degree management
Building life quality
Maximizing results

Green Park presents an innovative, unique concept in the Israeli and international real estate landscape, which focuses on 360 degree management. The company builds and supports each project end-to-end – scouting for land, carrying out architectural planning, construction, inspection and marketing, up to project delivery, while investing in environmental development and creating a quality of life at a fair price. The company also specializes in zoning and urban planning. The company's perfectionism throughout all activities, extensive experience of company owners, and cooperation with our customers, whom we consider partners, create a winning model. This quality model is now successfully replicated by the company in Europe, while striving to create a solid and safe investment channel with attractive returns for customers interested in assets abroad.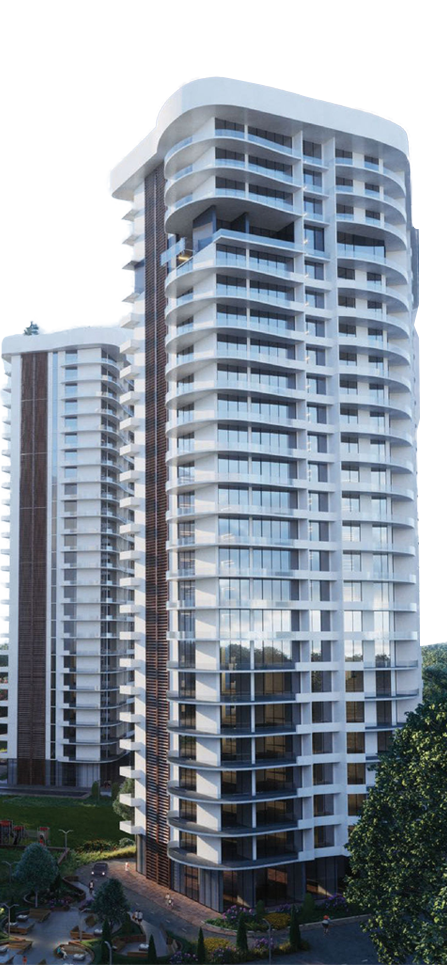 Green Park Entrepreneurship and Construction
Green Park Entrepreneurship and Construction – You Can Always Count On Us
As a company that specializes in real estate projects, residential construction and investments in Israel and worldwide, we are well-aware that a strong, stable foundation is the most important thing. All our activities are based on the following values:
Uncompromising professionalism
Green Park employs the leading real estate experts – lawyers, real estate appraisers, accountants, construction inspectors and leading Israeli architects, who support all projects in Israel and are sent abroad on the company's behalf. In addition, Green Park works with highly reputable business partners with over 20 years in the field of real estate. This allows us to provide comprehensive professional solutions for each project, support the process end-to-end and provide our customers with peace of mind and confidence in their investment and maximization of its economic value.
Leadership and innovation in the field of real estate
Green Park has set a goal to be the first to identify opportunities and detect the most attractive spots at the right time, as well as to locate and improve the land with the best business potential. In addition, Green Park strives to integrate advanced technological innovations into the company's construction projects. Green Park's expertise in the field of environmental development and smart construction, as well as the investment in high-end, modern design, create an attractive and high quality product that complies with the highest standards.
Security, partnership and transparency – making the dream come true, while maintaining the peace of mind
Green Park's customers are viewed as partners throughout the process, while the company supports them towards realizing the dream of acquiring an apartment or making and investment. Reliability, integrity and transparency are the key to mutual trust – our customers know that they can count on us, and return for future projects. In addition, as part of its economic activity, the company invests in startup and high-tech companies at the forefront of technology. These investments contribute to the company's financial strength.
Diverse areas of expertise – targeted at different audiences
Green Park initiates and builds residential, commercial and investment projects. The company is open to various challenges and is capable of providing a wide range of professional solutions in accordance with the needs of different populations, including young families with children, young people looking for small apartments in the city, wealthy customers interested in luxury apartments, or those looking for profitable investment opportunities in Israel and abroad.
Contribution to the community – giving back the love to the environment
As a company that builds a warm residential environment for thousands of people, we believe that contributing to the community is a way to improve the quality of life and social climate. Green Park regularly contributes to institutions and associations.
It's Time to Take Part in our Success
Subscribe to our Newsletter
Be the first to know about exclusive offers, the latest news, updates and information. No spam, we promise.
Fields marked with an asterisk are mandatory
At Green Park Development and Construction, People Come First
Green Park was established by three entrepreneurs, extensively experienced in a variety of fields, who have joined forces to create a winning model.
20 years of real estate experience, including land acquisition, construction, zoning and urban planning advancement, etc.
Activities at Green Park: Project Developer, Planner & Manager – carrying out activities from detecting the suitable land to obtaining the building permit. Carrying out control of planning and implementation in conjunction with contractors and engineering administration. Managing relationships with relevant authorities in Israel and abroad.
Over 20 years of experience in the fields of marketing, advertising and sales, and 8 years in the field of real estate.
One of the most experienced media and advertising experts in Israel. Formerly served as VP Sales &Marketing of various media platforms.
Activities at Green Park: Head of the Sales & Marketing and Head of Business Development.
15 years of experienced in the fields of management and technology, and over 8 years of experience in real estate.
One of the first affiliates of Google Israel with profound technological know-how.
Activities at Green Park: CTO and COO, responsible for financial management in conjunction with vendors, banks and customers.
Feel free to contact us in any matter, and we will get back to you shortly
Fields marked with an asterisk are mandatory